Become a WaterISAC Member
Join now and start using comprehensive resources and tools for water security, including information helpful for responding to impacts of COVID-19
No credit card needed to start free trial.
Top 3 Reasons to Become a WaterISAC Member
Resources
Get 24/7 access to thousands of water and wastewater security resources.
Alerts
Receive alerts about local, national, and global threats to water and wastewater systems.
Analysis
Explore security research and insights tailored to water and wastewater systems.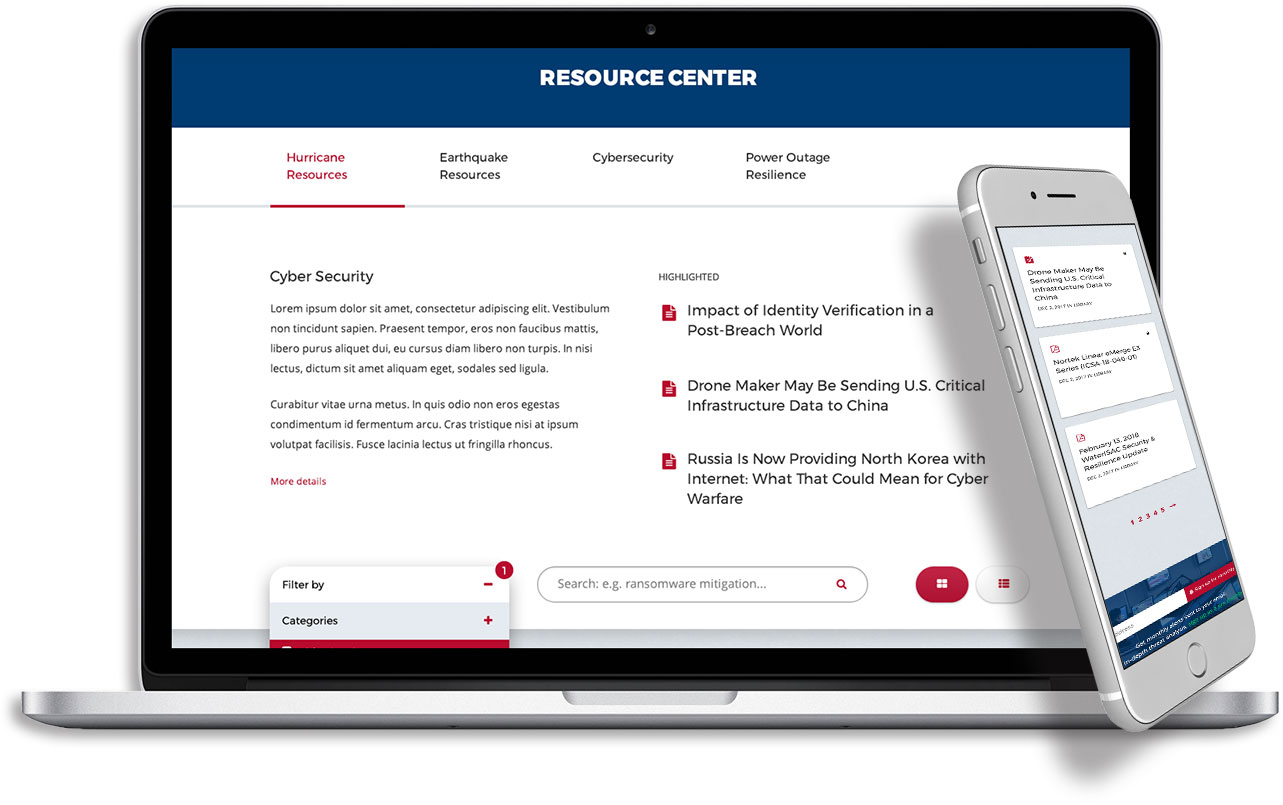 Membership Benefits
As WaterISAC members, you and your team will benefit from unlimited access to a comprehensive platform featuring:
Details on physical, cyber and other threats to water and wastewater systems
Terrorism activity
IT and OT threats
Natural disasters
Emerging threats, such as COVID-19
A vast, searchable library of knowledge with thousands of resources
Threat analysis
Mitigation strategies
Best practices
Response and recovery guidance
Water sector threat analysis
Based on incident reports; issued every 6 months
An array of tools for identifying and managing risks
Links to leading tools and apps by industry and government
Twice-weekly WaterISAC Security and Resilience Update
Latest advisories, tools, reports and news in support of water and wastewater system security
Full access to the WaterISAC via mobile devices
Access WaterISAC content and manage your account while on the go
Briefings and webinars featuring security experts
Monthly cyber threat web briefing by analysts from WaterISAC, the Department of Homeland Security, and private cybersecurity firms
Other webinars to help you protect utilities and respond to disasters and other hazards
Database of chem/bio contaminants that pose threats to health and the environment
Seamlessly access three chem/bio databases containing over 700 contaminants
Helpful in responding to threats, incidents, and spills
Membership Eligibility
You are eligible to join WaterISAC if you meet these conditions:
Your job responsibilities include management, security or emergency response, and
You are based in the United States, Canada, Australia, New Zealand, the United Kingdom or the Netherlands and you work for one of these types of organizations:

Water and wastewater service provider, retail or wholesale.
Local, state/provincial or federal government agency with responsibility for water resources, security, emergency management, public or environmental health or law enforcement.
Consulting or engineering firm contracted by water sector utilities to support utility operations or management, or development and implementation of their critical infrastructure protection programs.
Water and wastewater utility industry association.
3. You agree to abide by WaterISAC's Terms and Conditions for handling sensitive information.